Can I book instantly?
Not instantly, but you can send a booking request using the form shown below, which includes a pre-authorised payment from your credit/debit card or PayPal. This payment isn't taken from your account until the owner accepts the booking. Bookings have to be accepted within 24 hours of your request.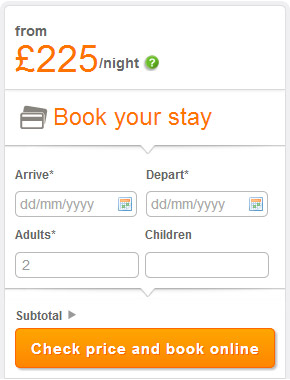 It's very rare for owners to decline a booking, but either way we'll email you to let you know.
See more: